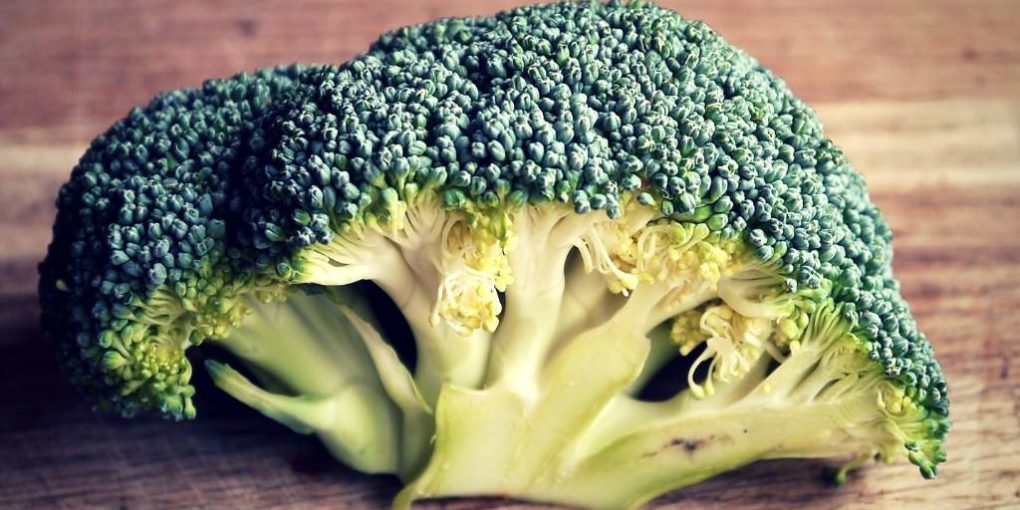 DIM – Is DIM Effective in Blocking Estrogen Levels?
Last Updated on
​Fruits and vegetables naturally develop quite a few classes of chemical compounds which have anticarcinogenic properties. The cruciferous vegetables are predominantly rich sources of such compounds. These compounds include indole derivatives (indole-3-carbinol and indole-3-acetonitrile), dithilthiones and isothiocyanates.
Indole 3-carbinol or I3C breakdown into several byproducts, chief of which is diindolylmethane or DIM.
Thus, DIM is generated in the body from plant sources contained in cruciferous vegetables. Cruciferous vegetables include cabbage, cauliflower, broccoli, Brussel sprouts, kale, collards, mustard greens, radishes, watercress, and turnips. Scientists assume that these vegetables may help to prevent cancer.
Effects and ​Benefits of I3C
Anticancer Research published a study in 1999 to determine the anti-estrogenic activities of indole-3-carbinol in cervical cells for the implication for the prevention of cervical cancer. The researchers concluded that indole-3-carbinol is indeed capable of holding back estrogen.
Another study published in the Journal of the National Cancer Institute analyzed the changes in levels of urinary estrogen metabolites after oral indole-3-carbinol treatment in humans. Urine samples were collected from subjects before and after oral ingestion of I3C. Seven men received I3C for one week, and ten women received I3C for two months. Subsequently, a profile of 13 estrogens was measured. The results showed that there was a significant increase in urinary excretion of estrogens in both men and women. The urinary concentrations of nearly all other estrogen metabolites, including levels of estradiol, estrone, estriol, and 16alpha-hydroxyestrone, were lower after I3C treatment.
Thus, it is safe to say that indole-3-carbinol acts as an estrogen blocker in both men and women. I3C can thereby consider holding benefits for men by blocking estrogen and indirectly helping increase testosterone without any hindrance.
What about DIM?
But, wait a minute. There are lots of DIM supplements out there in the market. Is DIM beneficial for men in the case of blocking estrogen? After all, it is a byproduct of I3C.
The effects of DIM on the reproductive system have been a subject of discussion for some time. While reducing estrogen, DIM is also claimed to promote optimal free-testosterone levels by lowering Sex Hormone Binding Globulin (SHBG). Thereupon, quite a lot of bodybuilders started to acknowledge DIM as a testosterone-booster and an estrogen blocker.
Nevertheless, just because DIM is a breakdown product of I3C, does it mean it possesses exact qualities of indole-3-carbinol?
Let's find out...
What Does DIM Do?
This study published in the Journal of Toxicology and Applied Pharmacology found out that while I3C blocked estrogen, DIM showed no significant effects even at high doses. The research shows that 'the antiestrogenic effects of I3C are not mediated by this metabolite of I3C.'
The Journal of Biological Chemistry published a study indicating that DIM is, in fact, a strong androgen receptor antagonist by showcasing anti-androgen effects in prostate cells.
If we follow the studies mentioned above, we have to come to a notion that DIM has no known qualities of blocking estrogen or the ability to help men in any way. Moreover, the anti-androgen aspect of DIM can be considered a side-effect for men. However, it is claimed to treat thyroid disease.
A study titled 'Diindolylmethane Modulates Estrogen Metabolism in Patients with Thyroid Proliferative Disease' suggests that DIM enhances estrogen metabolism in thyroid proliferative disease (TPD) patients and can potentially serve as an antiestrogenic dietary supplement to help reduce the risk of developing TPD.
According to Dr. Michael Zeligs, M.D. author of "All About DIM," three or more servings of cruciferous vegetables a week can reduce prostate cancer risk almost by half. Taking 250 – 300 mg of DIM (or its equivalent in raw cruciferous vegetables) reduces the risk for prostate cancer.
DIM Supplements
DIM supplements are available in the market but are not advertized as something to "increase testosterone" or "block estrogen" but something that provides natural hormone balance by promoting the metabolism of excess potent forms of estrogen. It is marketed directly to women to restore estrogen balance to reduce or eliminate menopause symptoms. Although the products claim to increase athleticism allowing men to reach bodybuilding goals, there isn't much clear evidence for that claim.
DIM by Smoky Mountain Naturals is perhaps the most reviewed and popular DIM supplement available in Amazon.
I3C Supplements
If you are looking to block estrogen in your body, it is better to avoid DIM concentrated supplements and take indole-3-carbinol instead.
Indole-3-Carbinol by Thorne Research - Each capsule of this supplement contains 200 mg of indole-3-carbinol.
Indole-3-Carbinol by Solaray - Each serving of this product contains 120 mg of vitamin C and 100 mg of indole-3-carbinol. So in case you want added vitamin C to your supplement along with indole-3-carbinol, then you might find this one useful.
IndoleMAX by VitaMonk - 250 mg of indole-3-carbinol can be expected from each capsule of this supplement.
Conclusion
It is recommended to avoid DIM supplements and choose indole-3-carbinol instead when taking supplements, if you are looking to raise testosterone while blocking estrogen. However, it is better to consume cruciferous vegetables instead. As these vegetables contain other minerals in addition to I3C, it is more healthy and a natural and safe way to introduce I3C into your body.
[Total:

8

Average:

4.4

/5]