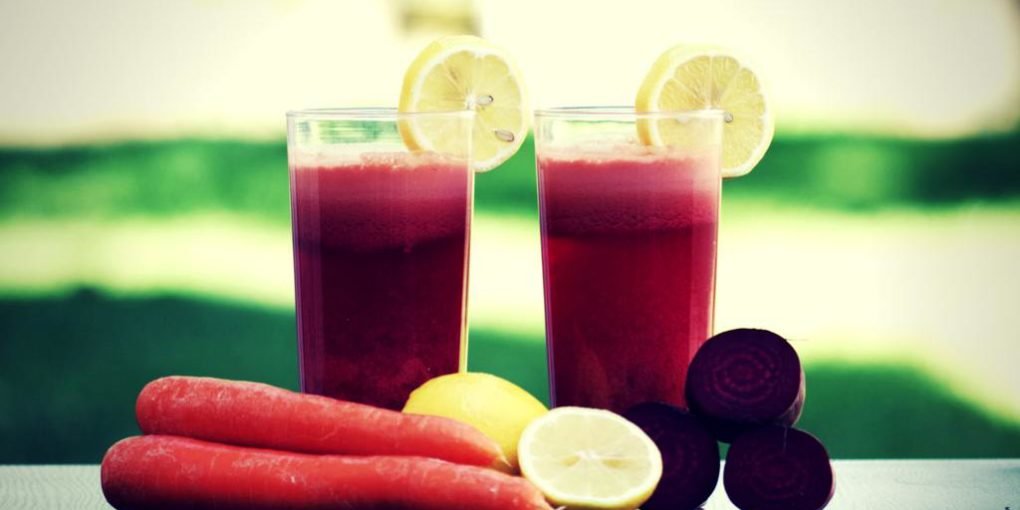 Nitrate Foods: The Food Sources That Are Rich In Nitrate
Last Updated on
Before getting into the foods which are rich in nitrate, let's take a quick glance at the benefits of nitrate.
Nitrate is a polyatomic ion (covalent bond of nitrogen and oxygen) found in many sources in nature. When this nitrate enters the body, it increases the nitric oxide level in your body. Nitric oxide is particularly good at preventing cardiovascular disease by improving the flow of blood. As a result, nitric oxide can help in erections, and it can boost the effectiveness of your workout as your muscles will receive more oxygen and nutrients due to enhanced blood circulation. Thus, it plays a vital role in cardiovascular health.
Now let's get to the point. Where do we get enough nitrates?
Most of the fruits and vegetables out there contain nitrates. But there are always a specific few which are rich in nitrates and can boost nitric oxide in your body. The nitrate concentration in the food list below is cited from the journal 'Nitrate in Vegetables' published by the European Food Safety Authority.
10 Best Nitrate Food sources
1. Beets
Beets have around 150mg nitrates/100g while beet juice has over 250mg/100g.  A research conducted at the University of Exeter came to a conclusion that the nitrates in beets can widen blood vessels. In addition to lowering your blood pressure, it also increases stamina significantly.
2. Lettuce

The concentration of nitrate in lettuce varies in different its varieties. Ordinary lettuce has nitrates around 130mg/100g while oak-leaf lettuce has 150mg/100g. Butterhead lettuce has nitrates around 200mg/100g and curled lettuce has about 160mg/100g. Chop those lettuces down and mix it with your salad or you can simply blend and drink it.
3. Cress

Cress has nitrates over 130mg/100g. You can introduce cress into your salads.
4. Spinach

The secret (not so much) of Popeye's strength. Spinach has nitrates between 130-300mg/100g. What makes spinach so special is that it also contains zinc and other minerals along with nitrates. It is definitely a testosterone-booster.
5. Celery

There are 110mg nitrates per 100 grams of celery. Make sure you consume organic celery as it is found that most of them available in the market are affected by pesticides.
6. Arugula
Arugula, also known as rucola or rocket is known to be rich in nitrates. According to a study published in American Journal of Clinical Nutrition, Arugula or Rocket has over 480mg of nitrates per 100g. It has the most concentration of nitrates in any food source in the world.
7. Rhubarb

Rhubarb is a stem vegetable that is rich in nitrate over 290mg/100g. Make sure to consume the stems instead of the leaves. You can have it among salads and smoothies.
8. Silverbeet
Silverbeet or chard has nitrates around 170mg/100g. It's kind of leafy vegetable just like spinach.
9. Radish

There are over 140mg nitrates per 100 grams of white radish while black radish has nitrates about 120mg/100g.
10. Coriander
Coriander, also known as cilantro or Chinese parsley has nitrates around 250mg/100g.  You can use the fresh leaves in salads and sandwiches.
#Bonus Nitrate supplement
In case you are more interested in a supplement that could provide you with enough nitric oxide, then you might find products like Extreme Nitric Oxide Blast useful. These supplements help your body produce more nitric oxide without the intake of any vegetables with nitrates. It has fairly an average review on Amazon.
Conclusion
Taking vegetables for nitric oxide will give you the advantage of added minerals and vitamins that naturally occur in them with the nitrates. Most of the sources mentioned above of nitrates are readily available anywhere.
So, if you are sensing any problem with your blood flow, then start taking nitrate-rich foods.
[Total:

9

Average:

4.3

/5]