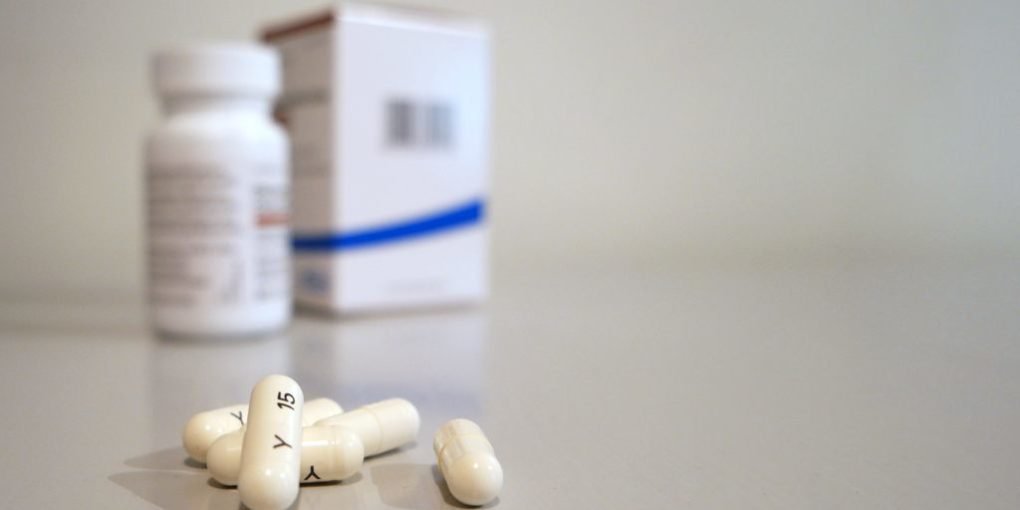 CFB! -What Is Calcium Fructopyranose Borate?
Last Updated on
​Boron is one of the minerals found in nature that is essential for the maintenance of our body, favorable health, and overall fitness. The human body could intake boron through the compound Calcium Fructopyranose Borate or Calcium Fructoborate (CFB) or organic boron.
Calcium fructopyranose borate is a compound of boron, fructose, and calcium and it is naturally found in plants, and particular kinds of fruits and vegetables.
Calcium Fructoborate offers a lot to our health including boosting testosterone levels, improving blood lipids, reducing inflammation and oxidation, and many more.
Calcium Fructoborate can also be considered as an excellent supplement for men aspiring to increase their testosterone for the purpose of bodybuilding or improving overall health.
Health Benefits Of Calcium Fructopyranose Borate
As the studies based on Calcium Fructopyranose Borates are relatively new, the long-term effects of it are not determined so far. Anyhow, careful and proper consumption of CFB is advised as it probably can lead to many side effects.
Side Effects Calcium Fructopyranose Borate
The bis-fructose ester of boric acid has been detected in plants, fruits, seeds, honey, and some foodstuff. According to a study, the fructoborate ester is a naturally occurring part of the human diet. Thus, the mean daily intake of fructoborate and related complexes is estimated to be about 35 mg.
Fructoborate Esters in Foods
It's kind of hard to determine the exact amount of CFB in natural food sources. Even the ones mentioned above are based on a study which uses the unit parts per million. We can generally say that calcium fructoborate is found in almonds, walnuts, raisins, and dates.
However, you can quickly get CFB through various supplements available in the market. The products below aren't ranked in any respect.
Review Of Some Of The Best Calcium Fructopyranose Borate
When it comes to pre-workout supplement, Nitraflex is one of the most popular products available in Amazon. In addition to calcium fructoborate, GAT Nitraflex also has other ingredients like L-arginine, alpha-ketoglutarate, L-citrulline malate, and caffeine.
NITRAFLEX claims to be clinically tested, a high-intensity pre-training formula containing high-intensity ingredients that help amplify energy, alertness, strength, stamina, pumps, and testosterone during workouts.
There aren't much negative user reviews regarding any side effects of the product. Some reported that it wasn't efficient as anticipated. There are still some concerns about the high caffeine content in Nitraflex. Those who are sensitive to such amounts of caffeine could experience jitters, insomnia or irritability. It also contains notorious ingredients such as Beta-Alanine, DMAE, and Rauwolscine that come with risks of side effects.
This product is entirely composed of Calcium Fructoborate in the form of capsules. It isn't considered much of a testosterone booster but a supplement for joint pain relief. Some user reviews on Amazon state that it was effective in removing joint-pains.
Vibrant Health is another product aimed for joint and skeletal health. It contains 120 mg of calcium fructoborate. Other ingredient includes 338 mg of broccoli powder.
Some users reported headaches, but overall reviews had positive ratings.
This product is a supplement of calcium fructoborate, omega-3 fatty acids, Boswellia serrata extract and hyaluronic acid. It contains 225 mg of CFB. Omega Flex also claims to guarantee a 100% refund in case the user is not satisfied with the product. The product also claims joint-pain relief within seven days. A majority of the user reviews report its effectiveness. There are still some negative reviews concerned about its price and inefficiency.
Cryotherapy is considered as a dietary supplement for joint support, and alleviating knee, back and neck pains. The supplement includes ingredients such as calcium fructoborate, UC-II standardized collagen, Boswellia Serrata, sodium hyaluronate, Curcuma longa and green tea extract.
This product has a rating of 4.7 stars by 442 user reviews on Amazon. Most of them are impressed with the product but are let down by the price.
Conclusion
Consult your personal physician before taking CFB supplements. You have to know about your current calcium level in the body. Make sure you are not suffering from any kidney related medical conditions as well. Also, remember the fact that it is hazardous to consume a high dose of CFB supplements. Follow the instructions of the product you buy as different brands have different guidelines.
[Total:

13

Average:

4.6

/5]